Communication made Simple
Focus Digital Displays offers a complete package of products and services featuring dynamic LED display technology. This exciting technology provides you with the ability to display exciting videos, engaging animations and attention-grabbing text for virtually any outdoor or indoor application. Focus Digital Displays takes great pride in doing everything possible to ensure these great products and services maximize your return-on-investment!
22mm - 32 x 96
Dims: 2'-8" x 7'-4"
Senatobia, MS
Have A Question?
Focus Digital Displays is dedicated to providing you with the highest quality digital display products on the market as well as first class service and support.
We have 3 series of LED displays specifically designed with unique features to match the unique solutions our clients are looking for. We'll walk you through the entire process to ensure you understand how your LED display will serve your organization.
The Focus L Series is designed to withstand the toughest of weather and advertising with simplest of ease. Given its Full Color or Monochrome options, virtually no application can stand in its way. From simple text messages to more complex graphics and animations, this LED sign series is the perfect fit for your communication needs!
Full Color & Grayscale (red or amber)
Full Color: 8, 11, 15, 18mm & 22mm Pitch
Grayscale: 22mm Pitch
Local PC Software
5 yr Parts Warranty
The Focus A Series provides installation flexibility like none other in today's market place. The slim cabinet design and front ventilation coupled with lifelike content playback in 281 trillion colors results in a perfect fit for virtually all outdoor applications. Conformal-coated components, gold-plated connectors, and high brightness ratings increase long term reliability!
Full Color Only
Available in 7.8, 16, & 20mm Pitch
Local PC Software
5 yr Parts Warranty
The Focus V Series takes the traditional LED display to the next level with proper virtual enhanced resolution technology resulting in the sharpest content playback in the industry. Adding cloud-based remote accessibility, professional content creation, a secure Android-based control unit, and conformal-coated components, including the power supplies, the V Series product is truly tough to beat!
Full Color & Grayscale (red or amber)
Full Color:  5, 6, 8, 10, 12, 16, 20, & 24mm Pitch
Grayscale: 10, 12, 16, 20, & 24mm Pitch
Local PC or Cloud-Based Software
7 yr Comprehensive Parts Warranty
7 yr On-Site Parts Replacement Service
1 yr Custom Content Creation included
Top Question: What is an LED Display?
What is an LED?
How do you define the Pitch?
How much do LED displays cost?
Because knowledge is power…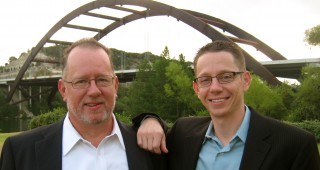 Learn More About Us
Customer centered, family owned business with the ability and desire to fulfill a commitment: Digital Sign Communication Made Simple!
Clay Blackburn
Focus Digital Displays is big enough to handle any size project yet small enough to provide the service and support you deserve!
Ben Blackburn
We have been given an opportunity to enhance your communication and will do everything possible to ensure your project is a success!