Our Commitment to Your Success
Call us at 1-877-386-9909 & let's start a discussion about your project.
What To Expect
Honesty & Integrity
Effective & Efficient
Project/Application Evaluation
Communicate expectations
Review site location
Establish intended audience
Discuss effective & efficient solutions
Confirm Project Feasibility
Initiate permit process to ensure project success
Discuss any operational requirements if required by municipality
Define Scope of Work
Provide detailed, written proposal via email/mail
Include professional graphic designer renderings
Discuss payment options
Commence Production
Upon receipt of deposit and acknowledged agreement
Provide approximate completion date
Communication
Consistent and frequent project updates
Service & Support
Installation (if applicable)
Software training
Custom Content Creation (if applicable)
Unlimited technical phone support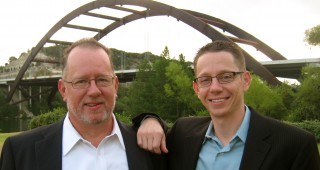 Learn More About Us
Customer centered, family owned business with the ability and desire to fulfill a commitment: Digital Sign Communication Made Simple!
Clay Blackburn
Focus Digital Displays is big enough to handle any size project yet small enough to provide the service and support you deserve!
Ben Blackburn
We have been given an opportunity to enhance your communication and will do everything possible to ensure your project is a success!