Digital Sign Communication Made Simple
Digital Sign Communication Made Simple is our mission and the principal element behind the creation of Focus Digital Displays. We achieve this through our dedication to knowledge, quality and service with the promise that every customer receives nothing less. Digital sign communication made simple is our commitment to you for the long haul, and we take it very seriously.
Expertise
Focus Digital Displays is comprised of a team of LED experts with years of experience in the industry. Our team members are dedicated to sharing their knowledge about digital display technology to ensure you purchase the right product for your application. We understand price and budget play key roles in purchasing decisions, but providing an effective and efficient digital display for years to come is our main objective.
Excellence
Striving for excellence through the highest quality digital displays only makes sense. To adhere to the highest quality standards in the world is to build completely in America with UL and ETL approvals. All LED display manufacturing takes place in our manufacturer's Midwest facility, from the LED circuit board assembly to the aluminum cabinetry. This ambition to provide the highest quality has allowed us to offer the only UL-Energy Efficiency Certified displays in America.
Value
Focus Digital Displays provides the complete package. We want to be the one-stop shop for your digital display needs and have the capacity to do so.
Digital display provider
Local municipality permit acquisition expertise
National installation services
Unlimited support for the life of your display
Unlimited software training for the life of your display
Custom content creation & management services
Meet our Founders: Clay and Ben Blackburn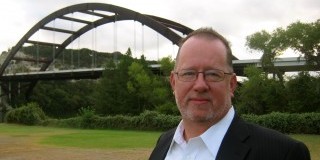 Clay Blackburn
What I believe:
I believe the true marker of success is a happy satisfied customer. I believe satisfied customers are proud of their purchase from day one and years down the road. I believe that effective communication with your customers is vital to bringing them to you so that you may serve them. I believe if it benefits the customer, it benefits me. I believe it is very important to love what you do and to always do the right thing, especially when no one is watching.
My Story:
When I was 15 years old, I rode my bicycle to a shoe store to ask for a job and the manager told me he could not hire me because of my age. Unsatisfied, I went home and called the state employment commission and they informed me that I could be hired with some restrictions on hours. I rode my bike back to the shoe store and told the manager that he could hire me, which he did on the spot, and I began working that day. Over the next 37 years I went on to manage many retail stores, where our sales were always a result of great customer service. This experience as well as the desire to help people and serve people through effective digital communication led me to partner with my son to create Focus Digital Displays LLC. I would be remiss and in trouble if I did not mention my most important partner since 1977, my wife Julie, whom I cherish.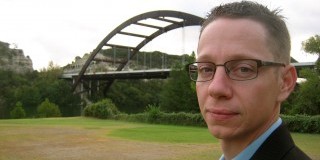 Ben Blackburn
What I believe:
I believe that digital sign communication is made simple through dedication and determination. I believe that pursuit of customer satisfaction never ends. I believe that doing things the right way is not the easiest way, it's the only way. I believe that Honesty, Integrity and Humility are the values every business' foundation should encompass.
My Story:
As a young boy, I ate, drank and slept sports. This affection still lingers today and is 100% responsible for my highly competitive nature. I am a graduate of Concordia University at Austin with a BS in Business Administration, as well as a multisport (Basketball & Golf) letterman. During and after college, I spent time in the hospitality and retail industries attempting to find my way.  In 2006, I was introduced to the digital signage industry and its exciting ability to help others communicate. This ability and my constant desire to help others, coupled with the never ending competitive nature, has given me the opportunity to fulfill my dream; Focus Digital Displays. My Story would not be complete if I did not mention that behind every good man is a great woman. Emilee, your love and support drives me everyday.
Meet the Causes We Care About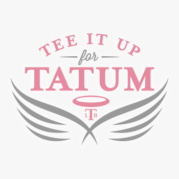 An annual golf tournament hosted by Tatums Love Foundationto benefit RMH Charities of Central Texas Healing Hearts Program helping families heal from the loss of a child.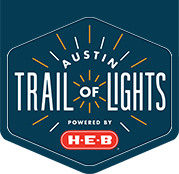 The Trail of Lights Foundation is an independent nonprofit corporation dedicated to producing the Austin Trail of Lights as an authentically Austin community celebration.