A beautiful sign with beautiful integration.
The Airport needed to update a pair of existing monochrome LED displays to freshen up their entrance sign into the airport.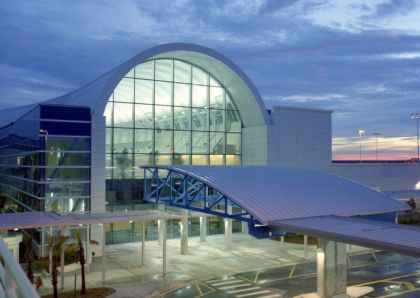 They not only needed to update the signage, but also ensure the hardware was compatible with their existing third party content management system.
We have extensive experience with handling third party content management integration. Plus, with the recent success of upgrading the Airport's Cell Phone Lot sign , once again, Focus Digital Displays was the the right partner for this project.
SPECIFICATIONS:
Business Name: Jacksonville International Airport
City: Jacksonville
State: Florida
Pitch: 16mm
Matrix: 128 x 144 & 128 x 416
Dimensions: 7'3" x 7'9" & 7'3" x 22'1"