A High Resolution Enhancement.
An extremely dated manual letter marquee was making it difficult to communicate the various events and activities taking place at the church. An LED display was a natural fit given its versatility and eye-catching capabilities.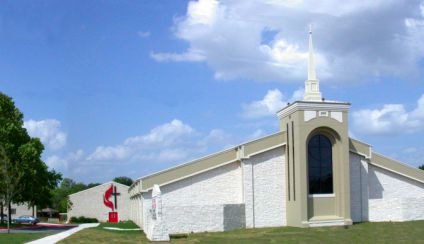 The existing signage had beautiful masonry that the church wanted to preserve and incorporate in the new sign design, although they were not sure it was structural.
"I would rate my experience a 9+ and would absolutely recommend Focus Digital Displays." – Randy Reese – Church Member
We performed a thorough site inspection, and we were able to meet their hopes. The existing masonry structure has been enhanced to include a dynamic, high resolution LED display. It turned out to be a beautiful project.
SPECIFICATIONS:
Business Name: Pflugerville First United Methodist Church
City: Pflugerville
State: Texas
Pitch: 13.25mm
Matrix: 72 x 168
Dimensions: 3'5" x 7'7"