Severe Weather Conquered.

East Grand Lake Fire Department was using a dated manual letter marquee to communicate to the community which was increasingly becoming a challenge to maintain during the brutal winter weather. Being able to program an LED display from the comfort of the office computer via wireless was very attractive, safe, and a lot more effective for time management.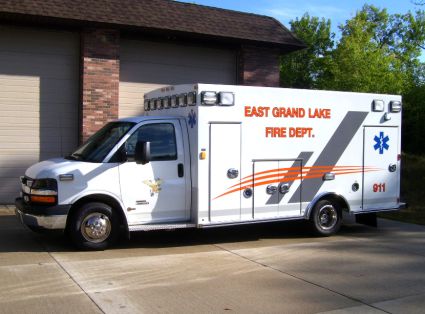 The Fire Department's biggest challenge was locating an LED display provider that would provide a solution that fit between their existing brick columns and could withstand the extreme weather in northern Michigan.
Our FocusColor 22mm L Series display created the perfect combination of rugged outdoor-rated construction and product performance to ensure a successful signage upgrade.
SPECIFICATIONS:
Business Name: East Grand Lake Fire Department
City: Presque Isle
State: Michigan
Pitch: 22mm
Matrix: 32 x 80
Dimensions: 2'8" x 6'2"