Better Communication and Better Communication.
The school was seeking the opportunity to upgrade their existing 10 year old LED display to one that would enhance their content capabilities to meet a more image and animation-based expectation.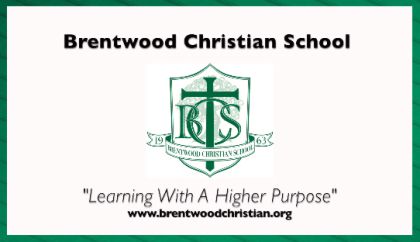 Their biggest challenge, though, was sourcing the correct hardware solution from the right provider to meet their upgrade expectations for the next 10 years.
"I would rate our experience a 9, and would recommend Focus Digital Displays." – Wayne Marks, Chief Technology & Security Officer, Brentwood Christian School
We were able to not only provide the right LED display for their content expectations, we were also able to provide a flexible communication setup via cell modem that would ensure efficient communication from one side of campus to the other and beyond.
SPECIFICATIONS:
Business Name: Brentwood Christian School
City: Austin
State: Texas
Pitch: 11mm
Matrix: 80 x 192
Dimensions: 3'6" x 7'10"