Listening and understanding lead to a trusting relationship.
At its current location, the church had yet to have a freestanding sign by the roadway, so the need for purchasing the right sign was very important. An LED sign was the the only sign they were seeking, because they clearly understood how effective and efficient they were for communicating and reaching out to their community.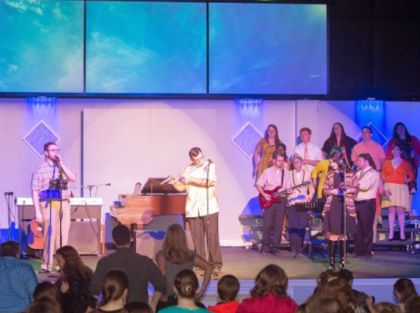 Unfortunately, the biggest challenge for them was finding a LED display provider they could trust. The church had previously contracted with a sign company to provide a new sign, and the company not only failed to deliver, but also took the church's deposit. Understandably, this created a lot of hesitation and doubt when it came to working with another company for their signage needs.
 "I would rate our experience a 10.  Already am I recommending you wonderful people.  You guys are talented and highly experience in the field.  I can say that you are great followers of a business model.  Sign, software, communication back-and-forth, shipping, hookups, cords and cables were all top notch.  We have been through shady sign people who have robbed us blind, but your company has truly been like taking a vacation.  It's been a blast, calm, wonderful experience and we will be ordering again in the future.  Thanks for an awesome sign and a great business relationship." – Josh Brashear, Coast Community Church
Our ability to listen and provide a no pressure, customer-centric experience was able to set the church leadership at ease. Ultimately, they purchased an LED display they could be proud of for years to come.
SPECIFICATIONS:
Business Name: Coast Community Church
City: Biloxi
State: Mississippi
Pitch: 22mm
Matrix: 32 x 96
Dimensions: 2'8" x 7'4"