Out with the old and in with digital.
The Fire Department was ready to replace their existing manual letter board. It was becoming more and more of challenge to keep it up-to-date with current events.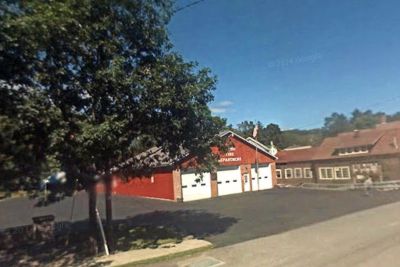 Being in a small town located in the middle of New York, their biggest challenge was locating a vendor that could provide an LED sign to meet their needs.  
"10, absolutely great customer service, I couldn't be happier with how this project went, our end took a long time but that was not due to anything your company did, you guys were great. Absolutely, I would recommend Focus Digital Display to anyone who asked.Great with technical support on questions I had as we installed the sign and got it up and running. P.S. There has been a great amount of use of the sign so far and a great response from the community as to how great of a resource it will be." – Matt Meyer, Morris Fire Department
Our accessible website with information that was clear and concise made the challenge of finding a vendor easy. that could provide and support an LED sign a concern of the past.
SPECIFICATIONS:
Business Name: Morris Fire Department
City: Morris
State: NY
Pitch: 22mm
Matrix: 32 x 96
Dimensions: 2'8" x 7'4"