The opportunity for communication…in high resolution.
The High School needed a new LED display because their existing sign which included an LED display was damaged during a car accident. This allowed the school to explore a higher resolution display option.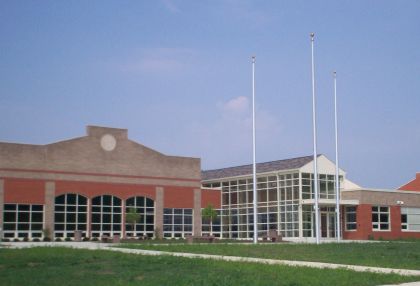 Their biggest challenge was finding a provider that could provide the high resolution LED display they were seeking combined with the internally illuminated identification cabinet installed within the existing masonry structure.
The FocusColor 11mm high resolution display was exactly what the high school was looking for which was a significant upgrade from their existing 25mm unit.
SPECIFICATIONS:
Business Name: Ravenna High School
City: Ravenna
State: Ohio
Pitch: 11mm
Matrix: 96 x 192
Dimensions: 4'1" x 7'10"