A financial commitment that paid off quickly.
Located on a busy stretch of Hwy 24 in South Carolina, Clean Care of Anderson was in need of an effective and efficient advertising tool to communicate to the high traffic volume traveling past its location every day.
Their biggest challenge was making the financial commitment to purchase the Full Color LED display.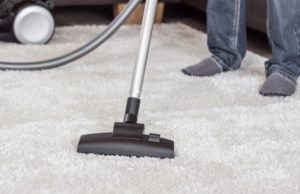 We were able to provide a dynamic full color LED display that was, not only competitively priced, but in-stock for quick delivery for immediate performance.  
"I am pleased with the digital display, and I had the utmost confidence that Focus Digital Displays would help with the setup and understanding of the display. Thanks Ben for your support on this project and your patience waiting on me over the months that it took me to decide on a digital display." – Scott Gurley, Owner, Clean Care of Anderson
Clear Care of Anderson received and installed their new LED sign quickly thus providing the immediate benefit of its advertising capabilities shortly after making the investment.
SPECIFICATIONS:
Business Name: Clean Care of Anderson
City: Anderson
State: South Carolina
Pitch: 18mm
Matrix: 56 x 120
Dimensions: 3'9" x 7'7"