"Here at Focus Digital Displays, we take great pride in doing our part to make sure digital sign communication is made simple. We look forward to working with you to ensure your project's success."
Always There To Serve You
Testimonial Video of our founders, Ben and Clay, talking with Matt from Good Shepherd Church about the importance of a good partner.
"It was easy to work with Focus; they are very professional, and always available to provide tech support, they went over and beyond making sure that we up and running. It was a pleasure to work with Focus and will call you back for other projects that may arise. Thank you!" -Helene Vachon, City of Cedar Park Parks & Recreation, Cedar Park, TX
"I had a very good experience with the process of ordering and setting up the signs. I would rate a 10. I would recommend the sign/company to anyone needing to draw attention to their business. The sign is working well and I'm getting use to programming and setting up a schedule that would attract customer attention. Appreciate all your help!" -Roger Fox, Bearcat, Inc., Boone, NC
"The Lyons fire dept would definitely recommend focus digital displays to anyone that is looking for a display product, we had wonderful experience throughout our entire process from planning to installation and software assistance." -Dan Dewolf, Lyons Fire Department, Lyons, NY
"I would rate our experience a 10. Already am recommending you wonderful people. You guys are talented and highly experienced within the field. I can say that you are great followers of a business model. Sign, software, communication back-and-forth, shipping, hookups, cords and cables were all top notch. We have been through shady sign people who have robbed us blind, but your company has truly been like taking a vacation. Its been a blast, calm, wonderful experience, and will be ordering again in the future. Thanks for an awesome sign, and for a great business relationship." -Josh Brashear, Coast Community Church, Biloxi, MS
"From the initial approach in selecting a company for our new sign, concept design, setting delivery (it was right on the mark), technical installation assistance and availability for training, Focus Digital Designs has been SUPERIOR in our estimation. We feel we have a great product for the dollars spent. It gives us great flexibility in what we are able to communicate through it. We would give the company and staff a 10 highest rating. We would not hesitate to recommend them to anyone who was looking for a digital display sign." -Dave Sharpe, Retied Pastor, Stoughton United Methodist Church, Stoughton, WI
"I would rate our experience a 10. Very pleased with the service and product." -Luke Carnicelli, Principal, Southern Cayuga Jr/Sr High School, Aurora, NY
"It has been wonderful working with your company. Both Ben and Clay are effective communicators who work closely with the customer to ensure their needs are satisfied. All work was done, training completed and technical documentation supplied in a timely manner. This has been one of the smoothest projects I have ever had the pleasure to do. I would enthusiastically recommend FDD to anyone. If I were ever in the market for another digital sign, I would consider FDD first. Focus Digital Displays is one of the best companies with which I have had the privilege to work. I rate you at 10." -Dan Christmann, New Mexico State University – Grants Campus, Grants, NM
"These guys are the BEST!!! After firing our old sign company, I called Ben and he went above and beyond to get our sign back up an running. We were NOT pressured into buying things we didn't need, and all of the replacement parts were NEW and NOT REFURBISHED. Ben explained everything to us and got our old outdated sign looking new again. Thank you Ben!" -Jeff Francis, Deacon, Westside Church of Christ, Round Rock, TX
"We love our new sign and will be glad to recommend you and your company. I would rate our experience with you as 10's across the board. You were informative, highly professional, and courteous. We are 1000 percent pleased with your service and with our sign. Thanks so much for your kind service and professionalism." -Whit Pennock, Family Minister/Office Manager, Leander Church of Christ, Leander, TX
"I would rate my experience a 10…and typically I don't give the highest possible rating as a matter of principal. Your product and especially your level and quality of service is nothing short of exemplary." -Jeff Bird, Plant Manager, IMERYS Carbonates, Sylacauga, AL
"I and my tenants are very impressed with the sign performance and are excited about it's advertising potential for my strip center. I rate my experience with Focus Digital Displays, LLC a 10 and would highly recommend you and your team to anyone interested in a programmable digital display. I had gotten quotations from three other local sign companies and had done research on-line for digital displays, but it was not until I spoke on the phone with Ben that I felt confident in my decision to make my purchase. From the decision making process, to the order, to the shipment and delivery, to the installation which I subcontracted on my own, to the final set-up and programming, I have found Ben willing to take every call ( even when traveling) and spend whatever time needed to fully answer my questions and explain the process. I am very happy with my decision and I figure that I saved about six thousand dollars to boot. I have just begun the learning process of the sign programming and working with my tenants on the display message content, but I have every confidence that Ben and his team at Focus Digital Displays will be there with me every step of the way." -Tom Ramser, Owner, 5400 Plaza – East End Rentals, LLC, Louisville, KY
"You guys are great. Rank you a 10 across the board. Will definitely recommend you. Prices are very competitive, products are highest quality, sales, delivery, installation advice and training all great. Courteous, responsive, dependable…." -John Allen, Town of Clinton, Clinton, CT
"I would rate this as a ten and would recommend your organization to other potential customers. Having compared a number of local and national companies, I found your price to value ratio to be best. I also liked the flexibility offered regarding customer vs. company installation, permitting etc.. Also, followup service to date has been great. Our sign has already generated considerable interest and conversation." -Jerry Frederick, Ascension Lutheran Church, Tucson, AZ
Recent Solutions We've Provided for our Clients
We have 3 series of LED displays specifically designed with unique features to match the unique solutions our clients are looking for. We'll walk you through the entire process to ensure you understand how your LED display will serve your organization.
The Focus L Series is designed to withstand the toughest of weather and advertising with simplest of ease. Given its Full Color or Monochrome options, virtually no application can stand in its way. From simple text messages to more complex graphics and animations, this LED sign series is the perfect fit for your communication needs!
Full Color & Grayscale (red or amber)
Full Color: 8, 11, 15, 18mm & 22mm Pitch
Grayscale: 22mm Pitch
Local PC Software
5 yr Parts Warranty
The Focus A Series provides installation flexibility like none other in today's market place. The slim cabinet design and front ventilation coupled with lifelike content playback in 281 trillion colors results in a perfect fit for virtually all outdoor applications. Conformal-coated components, gold-plated connectors, and high brightness ratings increase long term reliability!
Full Color Only
Available in 7.8, 16, & 20mm Pitch
Local PC Software
5 yr Parts Warranty
The Focus V Series takes the traditional LED display to the next level with proper virtual enhanced resolution technology resulting in the sharpest content playback in the industry. Adding cloud-based remote accessibility, professional content creation, a secure Android-based control unit, and conformal-coated components, including the power supplies, the V Series product is truly tough to beat!
Full Color & Grayscale (red or amber)
Full Color:  5, 6, 8, 10, 12, 16, 20, & 24mm Pitch
Grayscale: 10, 12, 16, 20, & 24mm Pitch
Local PC or Cloud-Based Software w/ 1 yr Custom Content Creation
7 yr Comprehensive Parts Warranty & On-Site Parts Replacement Service
Top Question: What is an LED Display?
What is an LED?
How do you define the Pitch?
How much do LED displays cost?
Because knowledge is power…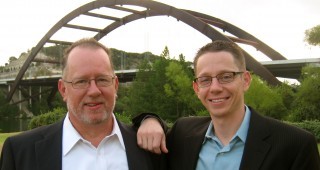 Learn More About Us
Customer centered, family owned business with the ability and desire to fulfill a commitment: Digital Sign Communication Made Simple!
Clay Blackburn
Focus Digital Displays is big enough to handle any size project yet small enough to provide the service and support you deserve!
Ben Blackburn
We have been given an opportunity to enhance your communication and will do everything possible to ensure your project is a success!